Paige Breast Lymph Node leverages powerful AI to assist pathologists in the detection of breast cancer metastases of any size in lymph node tissue.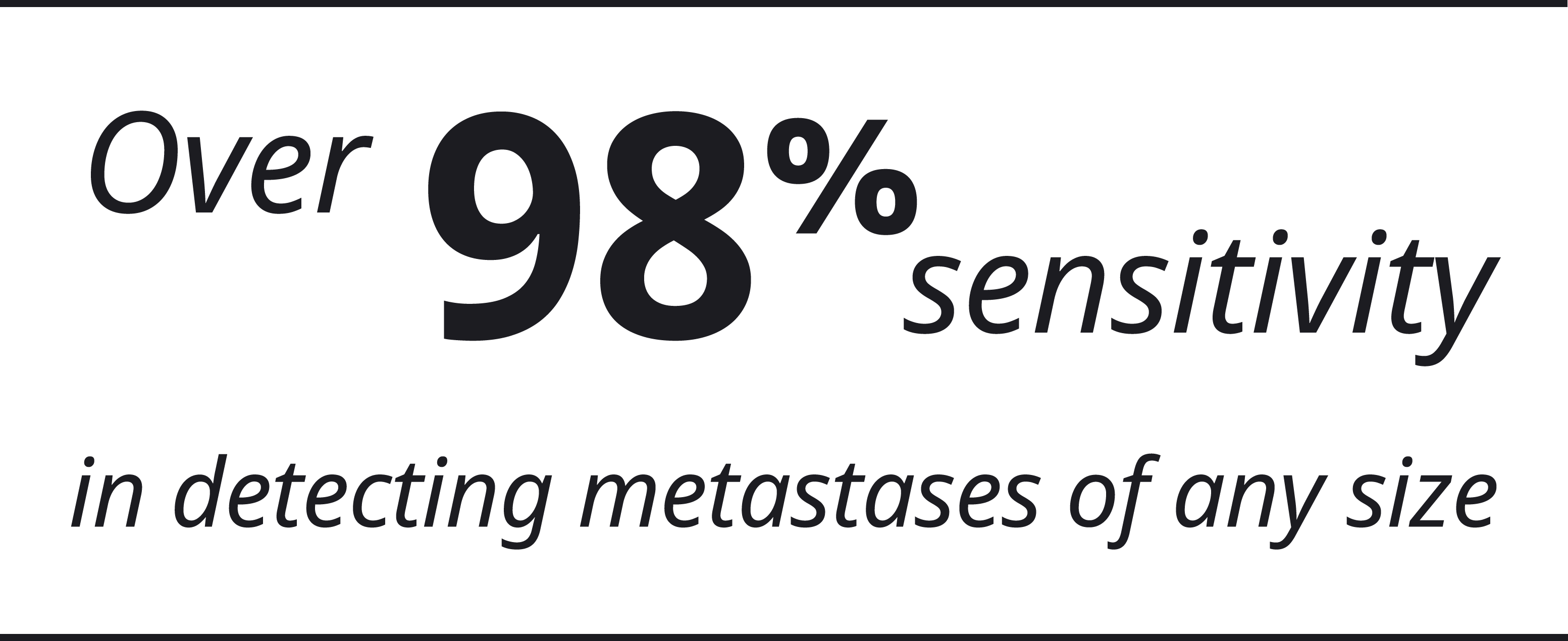 The spread of breast cancer to the lymph nodes is a crucial factor in determining patient outcome and treatment. Identifying metastases can be a tedious and time-consuming task for which current diagnostic methods yield suboptimal efficiency and risk being underdiagnosed.
Paige has developed a solution to support pathologists in their detection of metastasized tissue. By utilizing the same powerful AI technology that brought FDA-approval to Paige Prostate, we have introduced a revolutionary new product, Paige Breast Lymph Node.
See What Paige Breast Lymph Node Can Do
Why Paige Breast Lymph Node?
Utilizing the same technology as FDA approved Paige Prostate, the first-ever authorization of an AI-based system in pathology, Paige Breast Lymph Node is designed to identify suspicious tissue reliably and quickly, with results delivered through Paige's clinical-grade viewer, FullFocus. This works on a broad range of data, spanning pre-analytical variations, staining techniques, and scanners so pathologists can sign out cases with confidence to ultimately deliver fast and accurate results for patients.

Efficiently identify suspicious areas of breast cancer metastasis of any size, delivering a timely result for patients

Able to detect breast cancer micro metastases and isolated tumor cells in Lymph Node tissue

Utilizing Paige Breast Lymph Node will enhance diagnostic accuracy and confidence for added peace of mind.
"I found Paige Breast Lymph Node to be immensely helpful in diagnosing breast cancer lymph nodes. Due to its ease of use, I am more efficient in my reads, which results in added peace of mind. I am sure any pathologist will welcome it as a useful tool for everyday use."
- Pathologist using Paige